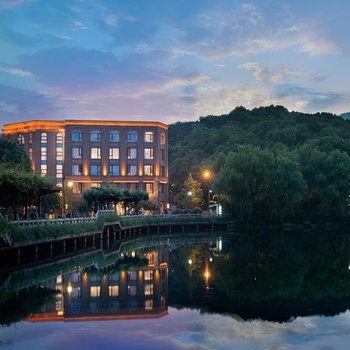 The Landison hushan Resort Hangzhou provides a great place for travelers to relax after a busy day. Visitors to Hangzhou will find that the Landison hushan Resort Hangzhou is a fantastic accommodation choice. For those needing to visit the Banshan Town and Northern Hangzhou Area, this hotel is just 1km away.
Traveling to the hotel is easy with Hangzhou East Railway Station located approximately 11km away and Hangzhou Xiaoshan International Airport roughly 37km away. Famous attraction X SHOW·HANGZHOU Cirque Du Soleil is just a short taxi ride away.
This hotel makes a great place to kick back and relax after a long day of sightseeing. For those driving themselves, parking is provided on site.
Our guests rate this hotel as one of the best hotels for cleanliness. This hotel is a popular accommodation for guests traveling for business.